CTZ series half magnetic permanent magnet roller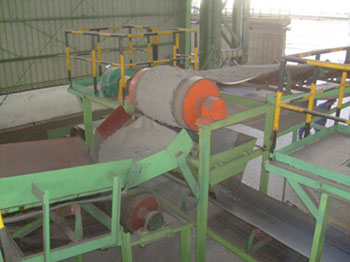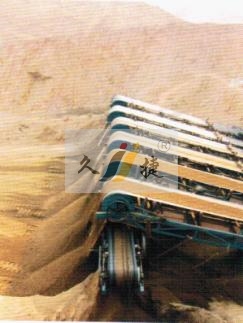 CTZ series midfield strong permanent magnet roller (semi-magnetic magnetic system structure) used for the purification of the powder, granular, bulk materials handling, or recycling of iron, to prevent the crushing machine, grinding machine, pressesdamage and wear plays a reliable protection. It easy to install, strong suction, power consumption, continuous work, easy to operate. According to the DT-75 belt conveyor standard design, can meet the majority of users of NdFeB rare earth high field strength at a great depth in addition to the use of iron requirements. Widely used in metallurgy, ceramics, abrasives, emery, non-metallic minerals, refractory materials, mining, food, chemical, glass, building materials and other industries.
Dimensional sketches and installation sketches: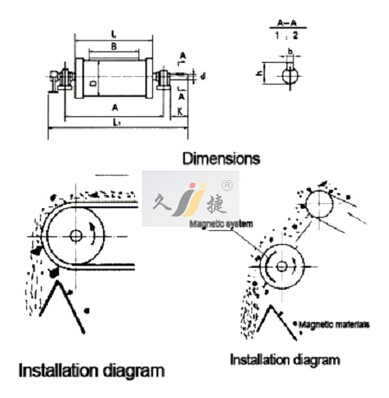 Parameter table: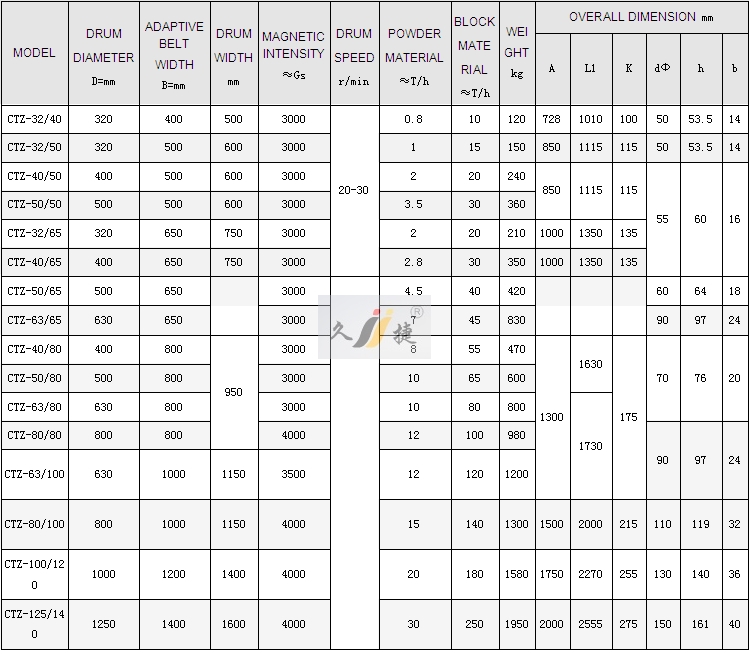 Note: the magnetic induction of the product has: 2000GS, 3000GS, 3800GS, 4500GS, 6000GS, 8000GS and other models. Must be marked when ordering.
USE SITE: