RCDB series dry electromagnetic separator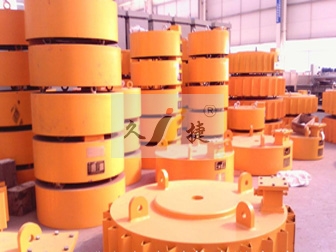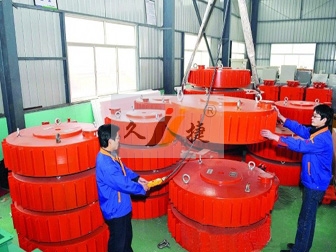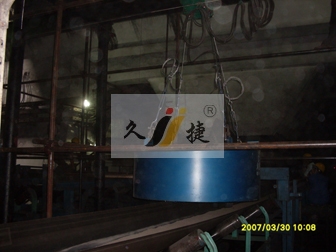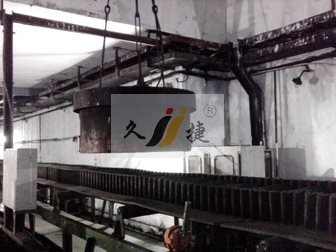 Application :
For different working conditions especially for worse working condition
Features:
Sustain and reliable magnetic field,
with strong magnetic force.
Featuring with dust and rain-protection, wearing erosion, it can run in the harsh environment.
Low energy consumption and reliable performance
Optional magnetic force at SHR:700Gs,900Gs,1200Gs,1500Gs or more
Compact structure, light weight and easy to maintain.
Computer simulation design, large magnetic penetration depth, strong suction.
Low power consumption, low temperature rise, low failure rate.
Good sealing performance, with prevention dust and sun, and corrosion resistance.
RCDB series dry electromagnetic separator (also known as PDC Series, RCDY series) pick up the miscellaneous iron from the non-magnetic materials of powder or lump. Its internal is filled by electrical casting resin, self-cooling hermetically sealed structure. Have heavy depth of penetration of magnetic field, strong suction, dust-proof, water-resistant, corrosion-resistant features, and reliable operation even in extremely harsh environments. The main performance indicators are above the JB/T7689-2012 standard, the products can remove the 0.1-50 kg ferromagnetic substances.
Dimensional sketches and installation sketches:
Parameter table:

RCDB-T series heavy strength type Parameter table: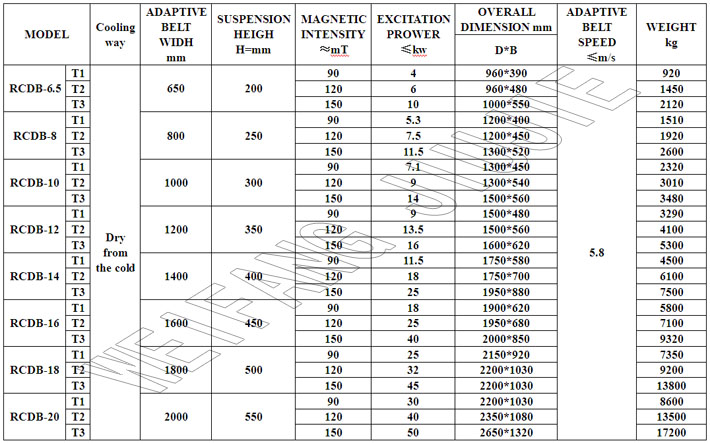 USE SITE: