RCYP-II series permanent magnetic self-cleaning separator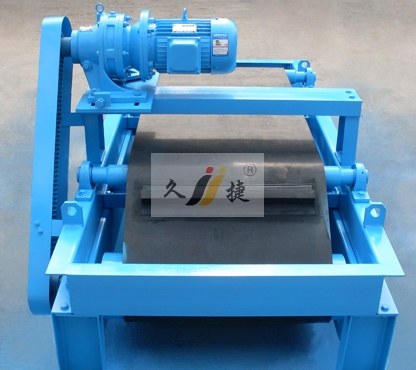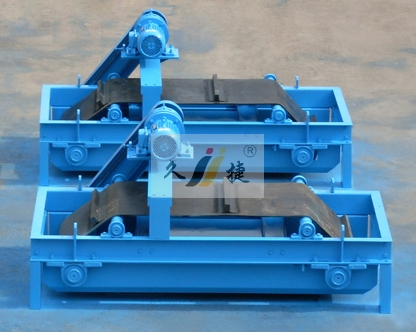 RCYP-II series permanent magnetic self-cleaning separator
Application :
For cement, thermal power plant, metallurgy, mining,
chemical, paper making and coal industry, etc.
Features:
The design of the magnetic field in this system was
selected based on the optimizes computerizes simulation.
With perfect double magnetic poles, drum shape compact structure, automatic belt-off-correction feature.
To remove tramp iron/scrap iron in thick material layer continuously.
Easy maintenance, low power consumption, low noise.
Optional magnetic force at SHR:500Gs, 700Gs, 900Gs, 1200Gs, 1500Gs or more.
Magnetic circuit design using computer simulation, perfect double pole structure.
NdFeB material is magnetic source, high coercivity, high magnetic field strength.
Automatic clean iron, easy maintenance, wide application.
Transmission drum with drum-type structure, the belt automatic correction function, dustproof housings, mechanical failure is low.
RCYP-II series permanent magnetic self-cleaning separator made by high-performance NdFeB rare earth, the machine consists of permanent magnet core, unloading iron belt, reducer motor, frame, driven rollers and other parts, used for variety of conveyor. Adsorb ferromagnetic material from a non-magnetic materials. It have an automatic unloading iron device, The ferromagnetic material is automatically thrown by unloading iron belt device, so as to achieve the purpose of the automatic unloading iron. The machine have a wide range of applications, energy saving, easy maintenance, the failure rate is very low, stable and reliable operation in extremely harsh environment.
Dimensional sketches and installation sketches: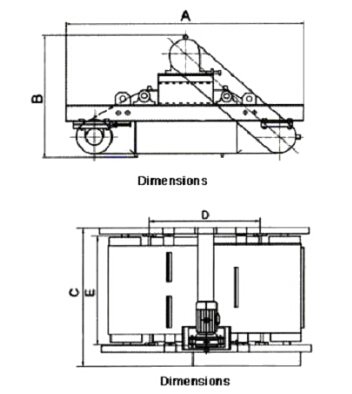 Parameter table:

RCYP-II series permanent magnetic self-cleaning separator has a heavy strength model: the type of T1 magnetic intensity is 90mT and T2-type is 120mT, T3-type is 150mT.